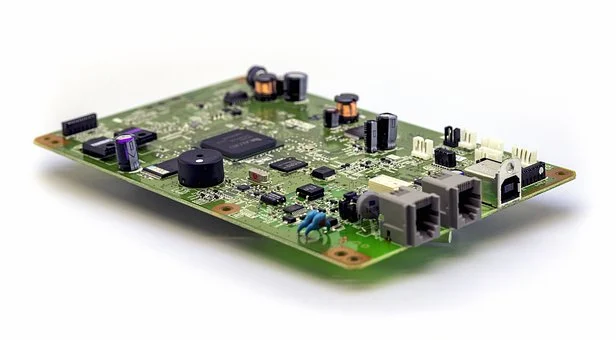 Every year, Printed Circuit Board Repair becomes more complicated. The number of manufacturing mistakes that lead to PCB failures also keeps increasing every year as circuit boards become more complicated and miniaturized. If inexperienced people try to repair these complex boards on their own, the problems become worse.
It's highly common for PCBs to be manufactured with faults – incorrectly soldered parts, poor-quality components, and other external factors constantly cause PCBs in all types of electrical devices to fail. In the past, simple fixes and repairs were enough to revitalize damaged PCBs. Modern-day PCBs require sophisticated repair techniques.
Here are some key reasons why individual users and manufacturing companies should avoid DIY PCB repair –
Conformal Coatings
Most modern-day PCBs are conformally coated. These coatings protect the boards from exposure to moisture, dust, and other pollutants. However, when it comes to PCB repairs, these coatings pose various challenges. Repairing a PCB without removing its conformal coating is impossible. To remove the coating, repair technicians use special solvents. They peel the coating using special tools. People who don't have access to such tools and chemicals should avoid touching PCBs as small dents in their conformal coatings can render them useless.
The Risk of Static Electricity
PCB repair technicians generate thousands of volts of static electricity. Exposure to 250-3000 volts of static electricity is more than enough to damage any electrical device permanently. So, people who attempt DIY PCB repairs often end up causing permanent and irreversible damages to their PCBs. When charged-up hot-spots on the PCBs (containing static electricity) come in contact with other objects, they "discharge" electrons. This process of "electrostatic discharge" can cause sensitive electronic devices and components to fail.
Danger to Consumers
Manufacturers that don't partner with professional experts of Printed Circuit Board Repairand perform substandard in-house repairs put their consumers at risk. What if the repaired boards don't meet industry standards? The smallest of errors may cause sensitive electronic devices to malfunction. These errors will either drastically slow down production times or force manufacturers to recall their products. Both of these situations are expensive and easily avoidable. Why allow your manufacturing budget to increase due to repair mistakes? Professional experts can repair your PCBs for fixed prices within tight deadlines.
Professional PCB Repair Experts Use Appropriate Repair Tools
Professional PCB repair experts have an arsenal of PCB repair tools. Not all tools are required in every repair process. But, having extensive collections of repair tools helps repair technicians pick out the best tools for specific repair processes. Some of the tools PCB repair experts use include -
Conductive inks & epoxies
Cleaning pens
Flux pens
Thermal paste
Overcoat epoxy
Specialty lubricants (e.g., silver conductive grease)
These tools (among others) help the repair experts safeguard the tiny components on PCBs.
Experienced Staff
Most importantly, unlike non-specialists, PCB reworks, and repair experts receive intensive training and certifications to do the jobs they do. Their understanding of IPC standards that clarify rework/repair requirements (for example, IPC-A-610, J-STD-001, or IPC 7711/7721) is perfect.
Getting PCB repair services from experienced and IPC-certified professionals can help manufacturing companies save a ton of hassle and a lot of money!