October 2006
We are pleased to announce the arrival of BEST Inc's newest capability. Several weeks ago we installed and commissioned a new batch cleaning system for PCBs and BGAs. With the addition of this capability, BEST can now insure faster turnaround times for projects requiring cleaning and better results as flux can be cleaned sooner after being reflowed. For those of you who have water-based chemistry fluxes you can now consider bringing rework projects to BEST. Be sure to check out the solder spinning video, whose link is found in the article below for something interesting!

For those of you in the Wisconsin and Northern Illinois area, be sure to sign up for SMTA Wisconsin Vendor Day to be held in suburban Milwaukee on November 7th. Not only be there be some good speakers covering topics such as design for manufacturability and lead free inspections standards, but there will be a microbrew tasting afterwards with the first 100 attendees will receive a commemorative mug! The link to the signup page is listed below.

| | |
| --- | --- |
| | in this issue |

Hope to see you there!
Bob Wettermann BEST Inc.
StencilQuik(TM) Repairs Mask Damage
StencilQuik(TM) can save you the many tedious hours involved in repairing mask damage underneath BGAs. After removal of a BGA the solder mask may be damaged when wicking braid is used to remove residual solder. If this is the case, there is no need to repair the solder mask. The StencilQuik(TM) stencil will prevent the solder from migrating down the "dogbones" to the vias. The two 2-dimensional X-Ray images that follow Clearly demonstrate the mask Repair properties of StencilQuik(TM). In both cases the mask was completely stripped from two test vehicle boards. The first image shows the ball patterns of a BGA reworked using StencilQuik(TM). Note the uniformity of the solder ball patterns. In the second image a traditional metal stencil was used to apply the solder paste pattern to the board. Note the areas in which solder shorts occurred and where the solder went down the dogbone to the via, thereby starving the solder joint.
New Batch Cleaning Capability
BEST is proud to announce the addition of a closed-loop fully automated batch cleaner for cleaning water soluble fluxes. This cleaner now brings in house capabilities for cleaning BGAs after reballing as well as the ability to fully clean circuit boards after rework to a defined cleanliness level.

This automatic de-fluxing system provides cleanliness levels exceeding all military, IPC, and other high-reliability specifications. It uses a washing technology that ensure the removal of flux and other contaminants from even the most difficult circuit assembly. It is also equipped with on-board cleanliness testing capabilities. Desired cleanliness levels may be programmed to ensure consistent cleanliness standards are met. Also available from the Expanded Statistical Process Control (ESPC) software is exportable SPC data for process monitoring and tracking.

Please call Laura Ripoli at extension x33 if you have a cleaning project or further questions about this machines' capabilities.
Local Boy Does Illini Proud
Steve Chen, 28, who grew up in northwest suburban Prospect Heights, is an Illini (computer science), Hersey high school and Aurora Mathematics School grad, sold his (along with his partners') wildly popular online video sharing site to Google for $1.65 billion. The company, which bosts 100 million movie clip viewers each day, started in a garage less than two years ago. It was housed above a pizza place and survived on a shoestring budget.

Google is betting that online video ads will be a $1.3 billion business by 2011, or four times what they they are today. Already there have been some successful ads on YouTube. Ecko Clothing, a Florida-based apparel brand for young urbanites, recently posted a commercial on the video-sharing site. It featured a graffiti artist defacing Air Force One and was designed to look like a homemade video. The spoof reached an estimated 135 million consumers, including ones who viewed it online and others who read the media coverage that followed. For a relatively unknown company like Ecko, that's a huge payoff. By way of comparison, the finale of last season's most popular TV show, "American Idol," drew about 36 million, or almost a quarter of that.

See this spinning solder flux video here.....the convection cell set up by the solder being heated from the center, thanks to the wire its mounted on, is able to start the whole ball of solder flux spinning. The lack of gravity frees up the solder to the cell has the strength to start it spinning. See this video here
New PCB Land Repair Kit
Our Land Repair Kit is designed to repair lifted or damaged lands on circuit boards. This kit was specifically designed to make the repair process as simple and effective as possible. This kit includes 3 different tin plated circuit frame patterns, which offer nearly 3 times as many usable replacement land patterns as other circuit frames. Unlike dry film circuit frames, BEST circuit frames have no shelf life and can be used on both lead-free and tin-lead finish circuit boards.

This kit includes the following items:
BEST Edge Connector Circuit Frame tin plated
BEST SMT Trace Circuit Frame tin plated
BEST Trace Repair Circuit Frame tin plated
Professional stainless steel tweezer
X-acto knife
Resin/Hardener
Orangewood sticks for epoxy mixing

Please call Katy Radcliff at extension x32 if you have questions on this and other other PCB repair tools.
Want to Make Your Own Portable Game Over the Holidays??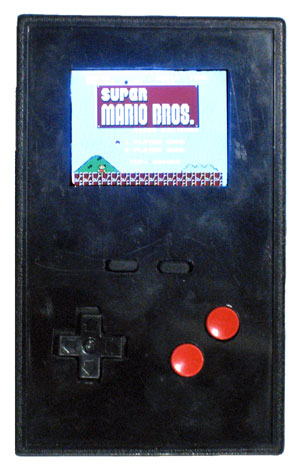 So there is a graduate student working on his thesis when all he really could think about was playing Arkanoid. His original game was non-functional and he did not even have a TV. Lucky for him he had a couple things kicking around his workbench. Here he comes up with a design for a very simple, very inexpensive portable Nintendo gaming system with built in games. There are no provisions for cartridges, but its comfy to play. Check it out and impress your friends.
More BEST information
email: This email address is being protected from spambots. You need JavaScript enabled to view it.
phone: (847) 797-9250
web: http://www.solder.net