November 2006
We are pleased to announce the arrival of several new PCB repair products. These new products are designed to fit specific customer needs including the need to either repair through hole devices or damaged pads. There are several new repair tools being made available in the next few months so stay tuned! If you are looking for that special home made gift for someone this holiday season check out our article on "how to build a handheld gaming device".

For those of you in the Wisconsin and Northern Illinois area, be sure to sign up for SMTA Wisconsin tour of the Harley-Davidson facility on December 6th.

| | |
| --- | --- |
| | in this issue |

Hope to see you there!
Bob Wettermann BEST Inc.
Through hole PCB Repair Kit
Through-holes or vias can be damaged in the handling of PCB's or through the improper removal of a device. The new BEST Through-hole Repair Kit can assist in the repair of these through-holes to make them look as good as new.

BEST Through-hole repair kits are designed by our artisans who have been repairing circuit boards for many years, therefore the right tools have been included in this general through-hole repair kit. This kit includes a large number of flat flange eyelets in a good variety of sizes, which are recommended when a low profile or clearance factor is required.

Call Katy Radcliff @ (847) 797-9250 for more information.
New PCB Land Repair Kit
Our Land Repair Kit is designed to repair lifted or damaged lands on circuit boards. This kit was specifically designed to make the repair process as simple and effective as possible. This kit includes 3 different tin plated circuit frame patterns, which offer nearly 3 times as many usable replacement land patterns as other circuit frames. Unlike dry film circuit frames, BEST circuit frames have no shelf life and can be used on both lead-free and tin-lead finish circuit boards.

This kit includes the following items:
BEST Edge Connector Circuit Frame tin plated
BEST SMT Trace Circuit Frame tin plated
BEST Trace Repair Circuit Frame tin plated
Professional stainless steel tweezer
X-acto knife
Resin/Hardener
Orangewood sticks for epoxy mixing

Please call Katy Radcliff at extension x32 if you have questions on this and other other PCB repair tools.
Want to Make Your Own Portable Game Over the Holidays??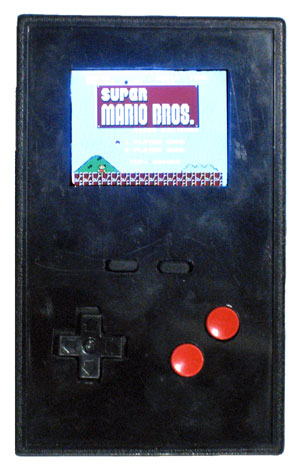 So there is a graduate student working on his thesis when all he really could think about was playing Arkanoid. His original game was non-functional and he did not even have a TV. Lucky for him he had a couple things kicking around his workbench. Here he comes up with a design for a very simple, very inexpensive portable Nintendo gaming system with built in games. There are no provisions for cartridges, but its comfy to play. Check it out and impress your friends.
More BEST information
email: This email address is being protected from spambots. You need JavaScript enabled to view it.
phone: (847) 797-9250
web: http://www.solder.net