July 2006
Thanks to those who helped celebrate our 10 year anniversary. Over 150 guests including our much appreciated customers, vendors, neighbors and friends helped to celebrate our first decade as well as usher in the next 10 years. In this newsletter you will find tips on reworking RF shields and on how to streamline your BGA reballing procurement process. We are also thrilled that we can make available to you FLASH versions of the renowned BEST Soldering Tip videos so that you can immediately see these informative and instructional videos.

| | |
| --- | --- |
| | in this issue |

Wishing you a safe and happy summer!
Bob Wettermann BEST Inc.
Complete Source for Reballed BGAs
In the transition to a "lead-free" electronics assembly world, many BGAs are no longer available in a Sn63 alloy. This has presented a challenge to OEM builders as well as contract manufacturers in procuring "leaded" BGAs.

BEST has now integrated a one stop service for providing reballed parts as a finished assembly part number. After procuring the parts for the OEM builder or EMS company, BEST performs the reballing service and provides them back to the assembler in labeled, ESD-safe hermetically-sealed packaging. This has eliminated the need for the contract EMS provider or the OEM to procure the parts, receive them, send them out for reballing and relabel them. All of these services are performed by one company under a single purchase order.

Call Laura Ripoli at BEST for your unique requirements on these turnkey part procurement and reballing services @ 847-797-9250.
Hints on Placement of RF Shield Cans
If you are having difficulty reworking RF shielded parts then BEST can be your outsourcing rework partner.

RF shields are difficult to rework. Many times a perfect solder joint integrity must be present for the "can" to be effective in its usage. In addition, oxides formed on the can lip may prevent it from being a "good" solderable surface.

Problems in RF shield rework can be overcome by :

1. Making sure that you always start with a "fresh" or new can when putting a replacement device onto the circuit board. This will make sure that a "good" solderable surface is available as during reflow process the "cans" are oxidized.
2. Insuring that the pad outline for the can is "pre bumped" with solder to allow for a more uniform solder fillet around the can lip. NOTE: When removing the can insure that the it is heated in a uniform manner using a properly-sized nozzle so as to not burn the board.
Soldering Tips Now Available in Flash Format
After listening to user inputs, BEST has now made available its popular Soldering Tip videos in a flash format. With a broadband connection and an up-to-date computer, these video files can now be immediately played without delay as there are no video players to load.

Still available are the BEST Soldering Tips in the most popular RealPlayer and Windows Media formats. This allows trainers and instructors to use these free hand soldering and PCB repair tips in their classroom training programs.
BEST SMTNET Manufacturing Issues Forum
BEST, in conjunction with the SMTnet, is hosting a forum discussion group on PCB assembly issues on its web site at www.solder.net . Some of the latest issues discussed include the processing conditions for SACX vs SAC100 lead free alloys for wave soldering, RoHS compliance issues and BGA reballing. We invite you to post a question and/or contribute to the discussions.
New PCB Land Repair Kit
Our Land Repair Kit is designed to repair lifted or damaged lands on circuit boards. This kit was specifically designed to make the repair process as simple and effective as possible. This kit includes 3 different tin plated circuit frame patterns, which offer nearly 3 times as many usable replacement land patterns as other circuit frames. Unlike dry film circuit frames, BEST circuit frames have no shelf life and can be used on both lead-free and tin-lead finish circuit boards.

This kit includes the following items:
BEST Edge Connector Circuit Frame tin plated
BEST SMT Trace Circuit Frame tin plated
BEST Trace Repair Circuit Frame tin plated
Professional stainless steel tweezer
X-acto knife
Resin/Hardener
Orangewood sticks for epoxy mixing

Please call Katy Radcliff at extension x32 if you have questions on this and other other PCB repair tools.
Want to Make Your Own Portable Game Over the Holidays??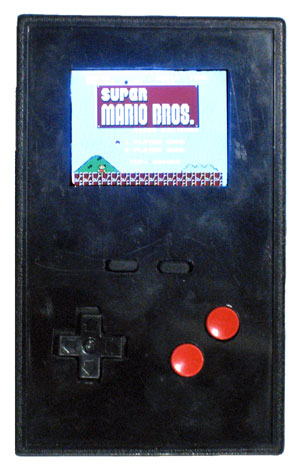 So there is a graduate student working on his thesis when all he really could think about was playing Arkanoid. His original game was non-functional and he did not even have a TV. Lucky for him he had a couple things kicking around his workbench. Here he comes up with a design for a very simple, very inexpensive portable Nintendo gaming system with built in games. There are no provisions for cartridges, but its comfy to play. Check it out and impress your friends.
More BEST information
email: This email address is being protected from spambots. You need JavaScript enabled to view it.
phone: (847) 797-9250
web: http://www.solder.net