April 2007
Greetings! from Chicago the possible host to the 2016 Olympics (see some cool animated shorts as well as the Olympic committees' bid video here:
In this issue we discuss:
Cover article touts fast turn reballing technique
Component recovery/salvaging services
Soldering iron art?
We look forwarding to hearing from you-give us a call in order to discuss your PCB rework and repair issues.
Bob Wettermann BEST Inc.
BEST Wins 2007 Service Excellence Award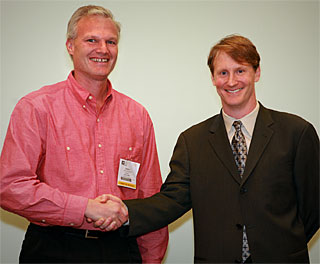 Thanks to all of our customers participating in the service surveys recently done. We were flattered to learn that BEST has the "best in class service" amongst rework/repair vendors Hats off to the BEST staff from customer care to operations and shipping personnel for pitching in to exceed our customers' expectations.

The Service Excellence Awards (SEAs) for Electronics Manufacturing Services (EMS) Providers and Electronics Assembly Suppliers honor companies excelling in the crucial area of customer service. The program, now in its 14th year, functions as a way for participants to see how they compare to peers in customer satisfaction.
Quick Turn Reballing Article Featured
In the March issue of Circuits Assembly magazine the cover story is about the BEST reballing process for fast turn BGAs. Find the link below if you would like to learn more about a new, quickturn technique for reinstalling balls on "BGA" components relies on laser-cut polyimide stencils and fixtures. It is designed to place new solder balls onto array-style components in small volumes (fewer than 100 devices).
Salvaging/Recovering Components
Do you require the removal of components from unusable PCB assemblies to allow for the reuse of highly valuable components? If you are ever faced with this situation call BEST to help you. After removal, we clean and straighten the component leads and/or re-ball BGA type components.

We understand the importance of lead integrity and topside marking. We can verify topside mark and lead integrity. We can also look at the part number to make sure that parts are not mixed; we can verify date code or lot code to ensure that products are not intermingled; we can check pin one orientation. Anything on the component can be verified....BEST is very capable to do the work. Lead inspection can be done in the carrier tape pocket, tube to tube, or tray to tray.
Soldering Iron Art
Bosse B in Sweden made this glass plate black and white.